"ARTHUR | Lets Dance" Ireland's Best Wedding and Corporate events band
---
OUR STORY 
Arthur "LOVE" Weddings  
Arthur are Irelands most sought after Wedding Bands. Why? Because we bring an explosive and refreshing performance to each and every Wedding. We have a huge playlist to suit all ages, but we choose our playlist carefully and instead of playing the auld reliables like Wagon Wheel (😶), we always dig deeper and find a better alternative that works just as good. We Fill Dance floors nationwide, we play a selection of songs that no other wedding band would attempt and this is why Happy Couples choose Arthur Wedding Band above all the other cheesy style bands!
The band is made up of FIVE friends and fantastic musicians.  The band was formed originally as a legacy to honour the musical tastes of a past member's late father who's name was ARTHUR!  Friendship is paramount to the success of Arthur and passion for playing music together is why "Arthur Band" have become Irealnd's favourite party band.
---
---
 We perform and explore all genres of music which has provided the foundations for the eclectic setlist we deliver today. Influences from the genres of pop, jazz, rock and country accompanied by songs from eras spanning the 70s to the present charts, decorate the setlist ensuring everyone hears a song that makes them want to sing along and hit the dance floor!
Our job is to make sure you have a good time – And we love to do our job!
COME AND SEE US PERFORM LIVE 
 
Click HERE to register
SHOWCASE DATE – 6th November – Kenny Lucan @ 830pm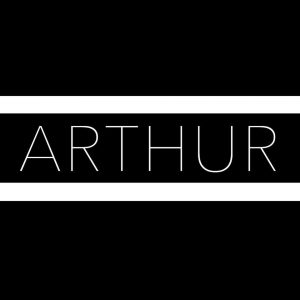 WEDDINGS & CORPORATE
We do it all
WEDDINGS
Arthur provide full days wedding entertainment. We love doing Weddings and couples love the fact that we are unique and not your standard cheesy style wedding band. 
CORPORATE
Corporates LOVE "ARTHUR" Why? Because we bring charisma to your corporate event. Its energetic, its full dance-floor entertainment, Its everything you want and need for your corporate event. We are "ARTHUR" We know corporates and they know US.
COLLEGES
We are all X college heads. We know what entertainment to provide for college events all over Ireland. We miss our college years and LOVE coming back to  colleges to perform. 
BOOK ARTHUR TODAY
Read reviews about "Arthur" and find out the real reason you should book them for your Wedding or Corporate event
Don't believe us? Then don't take our word for it…
Head over to our Reviews page to see what our past parties had to say, or even leave one yourself!
Feb 6, 2022
Lads!



OH MY GOD. You were absolutely UNREAL!



Every single person that I spoke too after the wedding has been singing your praises!! I was worried with only 88 people that we wouldn't have a lot dancers especially because of the COVID situation after Christmas but that dancefloor was full from start to finish! Even during your break I saw the girls up dancing 😂



Thank you so much for your energy, hard work and craic on the day! We had the best day,

Thank you so much for being a part of it.



So many videos and that conga line 😂😂😂😂



Best craic!



Thank you so much,

Elaine and Patrick
Nov 25, 2021
When searching for a wedding band we came across Arthur and were so glad we did. The lads really get the crowd going and are up for the craic! We had the best night with them! Can't wait to see them at another wedding!! Brilliant band!
Oct 10, 2021
Lads we don't know where to start, the dance floor was full from our first dance right up till the closing song of the night which is a credit to you guys. The atmosphere in the room was electric and your energy was infectious. You all interacted with the guests so effortlessly and it genuinely felt as if you were guests yourselves. You were loved so much so that a large group of our guests have made plans to see you at an up and coming gig in a local pub.



From the bottom of our hearts thank you so so much, you helped make a very special day that bit more magical.



All over love,

Ian & Glenn x
Arthur
Average rating:
1 reviews
Oct 3, 2020
Book this band. If you are like us and a little lost when it comes to booking a band then look no further. We've been to lots of wedding over the years and can comfortably say Arthur are the best we've ever seen. The energy they brought was unbelievable. We've had dozens of friends and family ask us the name of the band since, and all have said they've never seen a band like them. The floor was full from the first song right up until they stopped. They are scandalously good. Thanks so much to the lads, with the current crazy world we live in we were worried but we needn't have at all.